Japanese

 

Traditional

 

Craftsman

 

"Shokunin

 

Sha"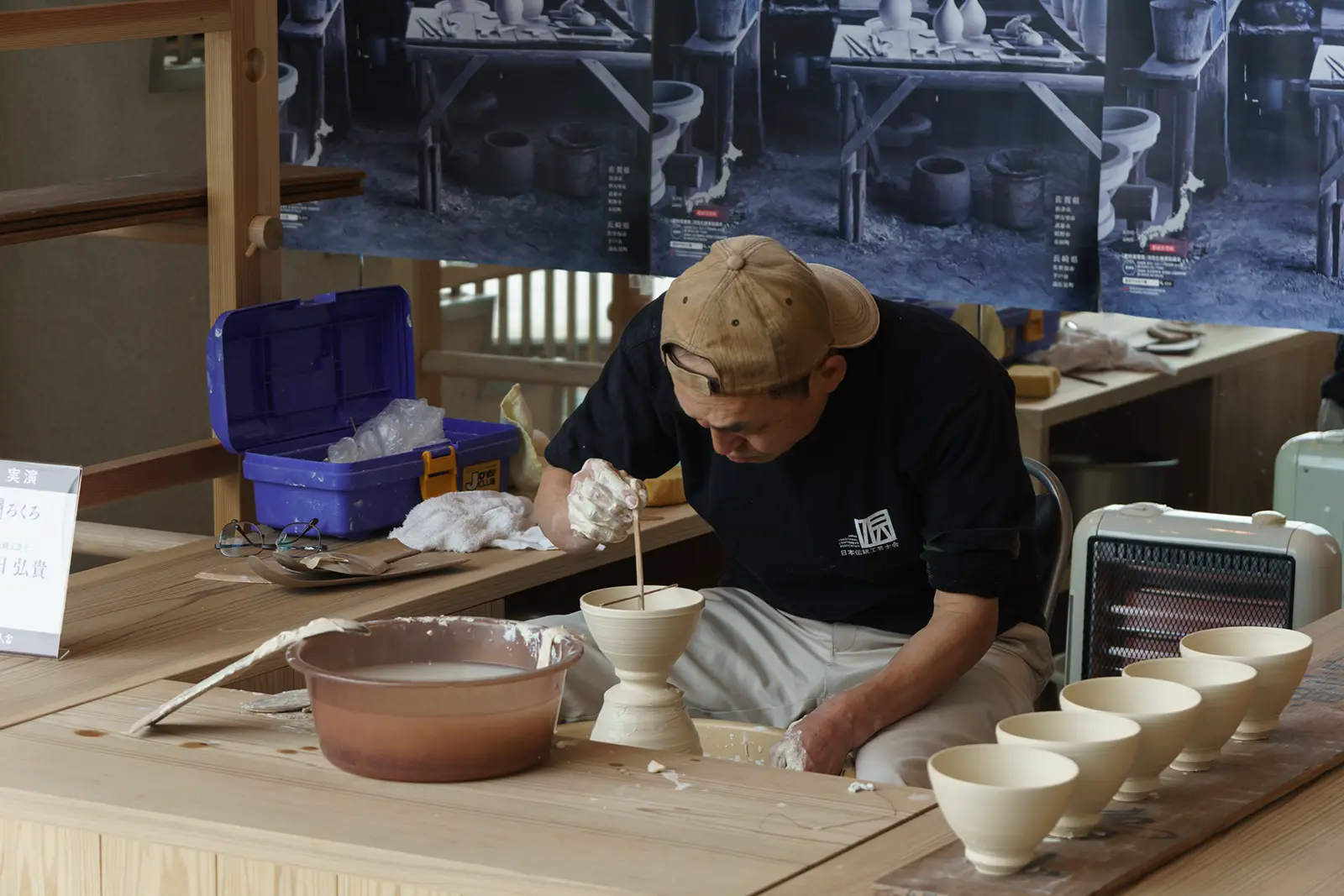 About Traditional Craftsman
There are 230 traditional crafts designated by the government that form the production area. (As of November 2017)
Imari and Arita ware is one of them, and is made from Senzan and Amakusa pottery stones.
There are three traditional techniques that have been used since ancient times in Edo: rokuro-zaiku, underglaze painting, and overglaze painting. After 12 years of study at the production site, these craftspeople are qualified to take the Craftsman examination.
Each category of the certification exam has its own tasks and time limit. After the pieces are fired, they are assessed for overall perfection. Finally, there is a knowledge test.
Craftsmen who pass the exam are awarded the title of Traditional Craftsman by the chairman of the Association for the Promotion of Traditional Craft Industries. Currently, there are 91 certified craftsmen in both Imari and Arita. (The Imari and Arita ware Traditional Craftsmen's Association was formed in February 1982.
Charter of the Japan Traditional Craftsmen's Association
We, Traditional Craftsmen of Japan, are the bearers of a culture of life in the form of traditional crafts, which is the pride of Japan. We, the Traditional Craftsmen of Japan, hereby establish this Charter as a shared philosophy for all Traditional Craftsmen, aiming for a bright future.
We are traditional craftsmen.
We cherish the spirit of tradition and pass on the spirit from the "maker" to the "user".
We will work hard to improve our technical techniques, protect resources, and contribute to the promotion of industry.
We will continue to create new beauty in craftsmanship.
We will continue to pass on our traditional skills to future generations.
We will strive to enhance our education and improve our status.
List of Traditional Craftsman Members
1217, Hokaomachi-hei, Arita-cho, Nishimatuura-gun, Saga, 844-0026
Saga Ceramics Industrial Association
Phone.+81-955-42-3164 Facsimile.+81-955-43-2917
If you have any questions or concerns,
please contact us by phone or using the Contact Form.
+81-955-42-3164
Mon - Fri 10:00 - 17:00